"Well, you know I could help you with that."

This article is about the awkward teenage girl who is addicted to drawing and thinks she's cool. You may be looking for the PBS character.
"So, how does it feel to win, son?"

This user was the featured contributor of December 2019.


TwoBrainsAreBetterThanOne
Character Information
Ahoy-hoy, Newcomer! I am the (not really) legendary TwoBrainsAreBetterThanOne! You can call me Brains, or TwoBrains, or whatever. (I also go by Doc, but only a small number of people really call me that.)
I hang out in chat sometimes, so you might be able to find me there.
This show has held a special place in my heart since 2014. I had already been watching it for a year or two, but when The Shell aired, I became enthralled. I know it's not the best episode, but at the time I had never seen something so awesome from a kids' show before.
My interests
Obviously I'm a fan of The Amazing World of Gumball, which is one thing that has sparked, or at least contributed to, my interest in art. Around 2013, I began drawing constantly, and I still do to this day. When I don't have homework and I'm not on here, chances are I'm hunched over my sketchbook. I aspire to become an animator someday, hopefully for a show somewhat like this.
I also like to write songs, and have recorded a few. Most of them are about my emetophobia, which, thank goodness, I am managing. I've also written a few instrumental melodies.
I enjoy writing poetry sometimes, and am considering taking an AP English class at my high school.
It is probably very obvious that I love text effects. I've always been interested in coding, and I've found this wiki to be the perfect place to learn it!
Speaking of coding, I don't play video games too often, but when I do, I usually play an old Super Nintendo or Playstation game, or a more recent retro-style one. My all-time favorite video game is Zombies Ate My Neighbors, a fairly obscure SNES top-down shooter. It is an incredibly fun game, so its obscurity confuses me. As for more recent games, I love VVVVVV and ViViD, both challenging and addictive games (though the latter is sadly unfinished).
Random facts about me
My username is a reference to Dr. Two-Brains, a villain from an old PBS Kids show, WordGirl (and a rather tragic villain for a kids' show). The character is brilliantly portrayed by the amazing Tom Kenny. At one point, he says something along the lines of "You know what they say, WordGirl: two brains are better than one!"

My first profile picture is of the character Zap Rowsdower from the Canadian movie The Final Sacrifice. It's not very good, but it's a lot of fun. If you watch Mystery Science Theater 3000, you may have heard of it.
I have a Scratch account but I barely do anything on it.
I find a strange comfort in routines (i.e. some repetitive things) so if you find me saying the same or very similar things sometimes, that is the most likely reason why.
I actually don't hate Gumball. There are just times when I really don't like him. (In every single one of these cases, Darwin is not innocent.) But I can't hate him, because there are times when I love him.
My Gallery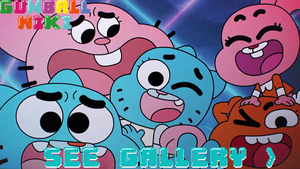 Userboxes
"WRECKTIFIED!!!!"

TwoBrains doesn't know what she's doing with her life anymore.

Dreams are merely thoughts in one's sleep
I was born dead inside
I ignored it, assuming it was done for this "special" episode. The title of the episode was...
"The Krustening."
</div></div></div></div></div></div></div></div></div>
Community content is available under
CC-BY-SA
unless otherwise noted.