Ever since I watch
The Amazing World of Gumball,
I was very addicted to that show... that's why I joined this wiki. And Welcome to my
Amazing
profile.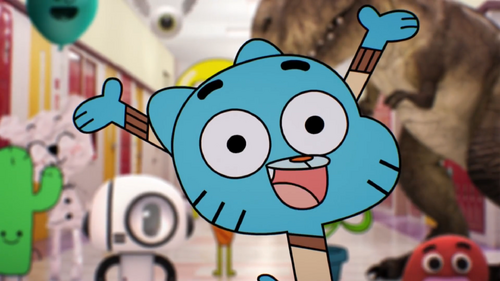 Welcome to the


This is your profile! Tell the community about yourself!
My Amazing Profile
Least Fave Shows
Adventure Time
Regular Show
Clarence
Uncle Grandpa
Gravity Falls
Steven Universe
Oggy and the Cockroaches
Tom and Jerry
Jimmy Two Shoes
Total Drama series
Supernoobs
Johnny Test
Interest
Food such as Fries, pizza, ice cream, etc...
Baby-sitters Club series
Badminton
Taking pottery class (someday)
Going to the mall!
Hang out with friends
Surf the internet
Using apps for my time
Dislikes
School
My mom and my sisters ('cuz they're girls)
People (public places such as the mall)
Noisy neighbors (especially children)
Fighting
Loudmouth people (my dad)
Sleepfarts (also my dad)
A faucet with no water!!!
A lecture from an older sister
Blackouts!!!!
RATS, MICE, COCKROACHES
Floods
Slogan on friendship
Friendship is:
1. Accepts who you are and what you are, no matter what.
2. Understands each other despite imperfections.
3. Like the biggest treasure of all.
4. Tells about something secretive.
5. The best created by God. =P
Personal gallery
Hamtaro
Mirmo!
Oggy and the Cockroaches
Oo-kun
Community content is available under
CC-BY-SA
unless otherwise noted.