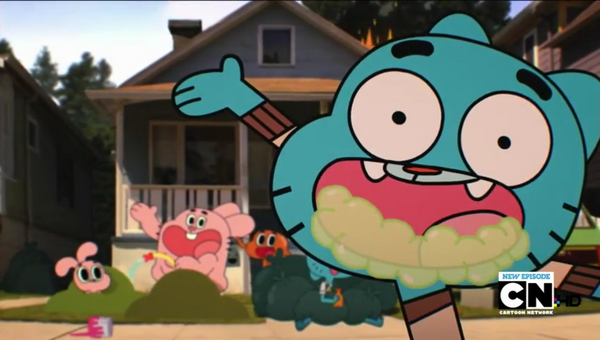 Greetings traveler and welcome to the


this is my profile
About Me
Welp there's no much to talk about me, i'm just a regular person who likes the details and information, i like different stuff, like videogames, art, classical music and watch different Tv Shows, TAWOG is one of my favorite cartoons of all time because of its art style and its comedy. Unfortunately, despite i watched the series for a long time ago, i didn't know this wiki until 2021.
I am not very sociable, and it's hard to me to establish a conversation with someone, that's why i'm on the wiki, to improve my drafting skills, that way i be more communicative, if you want to be my friend, i'll don't hesitate.
You can found me in the wiki mostly adding pictures, but also i try to complete every article the most i can.
A Masterpiece
Before talking about my likes, listen to this beautiful masterpiece, despite TAWOG itself is a materpiece, synthesia arrangement made by Normal Human
Top 10 Favorite Episodes
Favorite Characters
Favorie Design Characters
There are some characters that i like only because of their design, it could be for different reasons: Because they have a smooth desing, because their design is very smart, or just because their design is easy to draw and it's striking.
My Top 10 Worst Episodes
AVATARS i use
Achievements (January 2021 - ???)
Contribute to wiki everyday for...
5 days. [✓]
14 days. [✓]
30 days. [✓]
60 days. [✓]
100 days. [✓]
200 days.
365 days (optional).
Lucky Edits
Got my first Lucky Edit [✓]
Got 3 Lucky Edits [✓]
Got 5 Lucky Edits
Got 10 Lucky Edits
Got 15 Lucky Edits
Got 20 Lucky Edits (optional)
Being on the Leaderboard
Rank no. 19 [✓]
Rank no. 15 [✓]
Rank no. 10 [✓]
Rank no. 5
Rank no. 1 (optional)
Adding Pictures
Add 500 pictures [✓]
Add 1000 Pictures [✓]
Add 1500 Pictures [✓]
Add 2000 Pictures [✓]
Add 2500 Pictures [✓]
Add 3000 Pictures [✓]
Add 3500 Pictures [✓]
Add 4000 Pictures [✓]
Add 4500 Pictures [✓]
Add 5000 Pictures [✓]
Add 5500 Pictures [✓]
Add 6000 Pictures
Add 6500 Pictures
Add 7000 Pictures
Add 7500 Pictures
Add 8000 Pictures
Add 8500 Pictures
Add 9000 Pictures
Add 9500 Pictures
Add 10000 Pictures (optional)
Challenge: Add at least one image in every episode Gallery