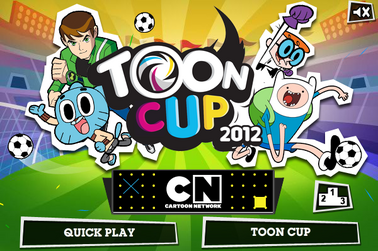 Toon Cup 2012 is a CN MMO soccer game exclusive to CN UK and CN South Africa.
In this game, The Amazing World of Gumball is one of the teams. Gumball, Darwin, and Richard are playable as a team. The leader of this team is Gumball.
Gallery
Trivia
This is the second Gumball game to use season 2 designs (only for cutscenes). The first and third were Blind Fooled (only for cutscenes) and Splashback. The fourth was Hard Hat Hustle. The fifth was Elmore Breakout (only on the scratchcards and the character list).
External Links
Community content is available under
CC-BY-SA
unless otherwise noted.