Moonchild Corneille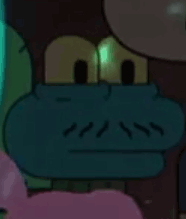 Character Information
Mr. Moonchild Corneille is a minor character in The Amazing World of Gumball. He makes his first appearance in "The Others." He teaches geography at Elmore Junior High.
As revealed in "The Inquisition," he had done eight years of hard labor at Elmore Penitentiary prior to his schoolteacher career.
Appearance
He is a lime green humanoid frog who wears a yellow dress shirt, khaki pants, and brown shoes. He has large pale yellow eyes protruding upward away from his head. He is sometimes animated in a style that resembles pixel art. However, that is not the case whenever he is captured in a photo or cameo, as he is animated in clean line art.
Personality
Mr. Corneille does not tend to favor to exercise adequately, as he relaxes all the time in his class. Thus is reflected by his weak and unnaturally light body, coupled with "withered" muscles, as stated by Ms. Markham. This causes intimidation with the Russian fighter assigned to oppose him.
However, despite his poor physical quality, he still tends to relax in order to prepare for any challenge; however, he claims his inactivity is to mentally strengthen his strategic mindset, which, supposedly, overpowers the disadvantages of poor bodily strength. He is shown to be very passionate to battle against intimidating deeds, or alternatively, "fighting from the heart."
This eventually fails, as Joao's high strength and magnitude crush Mr. Corneille and break his whole body easily.
Episode Appearances
Season 4
Season 5
Season 6
Voice Actors
Simon Lipkin (US/UK)[1]
Carlos Seidl (Brazil, in "The Others")
Alessandro Bevilacqua (France, in "The Cage")
Gallery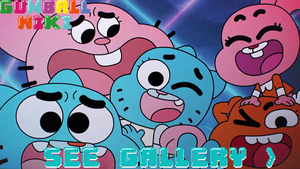 Click here to view the gallery.
Trivia
His first name is revealed in "The Cage."
In his prototype design, his shirt was blue.
He is not pixelated in photos and videos, similar to how Carrie is not visible in photos and videos.
Mr. Corneille only weighs 5 pounds, as revealed in "The Cage."
References
Community content is available under
CC-BY-SA
unless otherwise noted.