Wiki Targeted (Entertainment)
Play Sound
Juke
Character Information
Color Scheme
coat
cloth
eye
other

none

none
Juke is a supporting character in The Amazing World of Gumball. He is a student that transferred to Elmore from his home continent, Boomboxembourg. Nobody ever understands what he is saying because he only speaks in a combination of electronic drums and beatboxing.
Appearance
Juke is a "stereo-headed kid," which means his head looks like a radio. He wears a brown shirt, blue jeans, and white sneakers. He is fairly short and has a heavy build, with short stubby legs and arms. Juke's only means of verbal communication is through beatboxing noises. Because nobody can understand this language, he often has to use hand gestures to get his point across. He has a switch at the back of his head (which he is unable to reach), that allows him to switch between voice or music.
In season 2 onwards, he acquires eyebrows, and his eyes change colors depending on his mood. His shirt is a slightly different color as well, and the top of his head is a darker grey. The buttons on his head are a darker grey color as well.
Episode appearances
Prototype
Season 1
Season 2
Season 3
Season 4
Season 5
Season 6
Gallery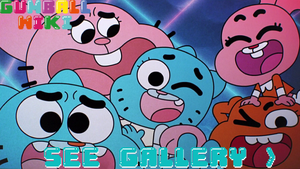 Click here to view the gallery.
Trivia
His early concept art depicted him with brown pants and shoes, as opposed to his final design, in which he wears blue jeans and white sneakers.
Juke's name comes from "jukebox," a machine that plays records which was common in the 1950s-1970s, and is usually found in public establishments.
It is revealed in "The Boombox" that he can speak English, not just make beatboxing sounds, when someone flips a switch on the back of his head.
He is animated in Squigglevision, similar to Ed, Edd 'n Eddy, Dr. Katz, Professional Therapist, the first season of Home Movies, and many other shows. However, in several episodes, he lacks the wiggly outline he is usually shown with.
In the election special, Juke is seen running for class president with Chris Morris as his running mate. According to Richard Overall in a direct message, Juke and Chris Morris have a special bond due to both of them being comfortable with nonverbal communication, and that Juke is the student that takes the class hamster home most often.
References