Wiki Targeted (Entertainment)
Play Sound
Joan Markham
Character Information
Ms. Joan Markham is a minor character in The Amazing World of Gumball. She is the school nurse of Elmore Junior High. Teri, being a hypochondriac, is one of her most frequent visitors. She also dislikes Miss Simian, because she believes that her treatment of students is terrible, as seen in "The Joy."
Appearance
Ms. Markham appears to be an anthropomorphic bandage. She is dressed in typical nurse fashion, wearing a white dress and hat, with a red cross symbol on them, alongside white shoes. Her limbs are skinny and red. She resembles the bandage paramedics, the bandage doctor, and Harold's employer. She appears to have a bit of an overbite and possesses a large pair of glasses. As revealed in "The Cage," she has long blonde hair under her nurse's cap.
Personality
Although not unskilled, she does not appear to care much about the well being of the students overall. This is seen when she chooses not to bother with helping Darwin in "The Allergy." This may be in part due to Teri, who constantly sees her for silly reasons due to her own hypochondria. Despite this, in "The Joy," she gets angry with Miss Simian because she is not treating her students well.
Episode appearances
Season 1
Season 2
Season 3
Season 4
Season 5
Season 6
Darwin's Yearbook
Gallery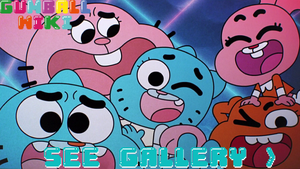 Click here to view the gallery.
Trivia
A recurring gag with Ms. Markham is her saying "I'm a doctor, not a ____," referencing the wide variety of species at Elmore Junior High. One example is "I'm a doctor, not a mechanic." when asked to fix Bobert. This may be a reference to the popular character Dr. Leonard H. "Bones" McCoy from the original Star Trek series, who had a similar catchphrase.
Ms. Markham's name is revealed in "The Cage."
Ms. Markham's full name is based on the name of one writer for the show, Joe Markham.
She is the only character in the school faculty that did not appear in "The Inquisition."