Jeff Benson

Character Information
Color Scheme
Corn
Leaves
eye
Shoes

none
Jeff Benson is a minor character in The Amazing World of Gumball. His first appearance was in "The Castle."
Appearance
Jeff has a large corncob (with the kernels) for a body, it having limbs sprouting out of it. He wears the leaf of the cob like a shirt, and does not have a neck. He also wears a pair of brown shoes and a belt.
Personality
Jeff has been shown to be generous, as seen in "The Gripes," when he donates money to a "poor" Gumball and Darwin. But when he (and others) hear about Gumball and Darwin lying to them about this, he joins an angry mob against them.
In later episodes, he displays an awkward personality, often making mistakes and embarrassing himself, such as during "He's Back" in "The Founder" during which he mispronounces "wiseness," sings part of the chorus too late, and gets stuck in the elevator.
Episode appearances
Season 2
Season 3
Season 4
Season 5
Season 6
Gallery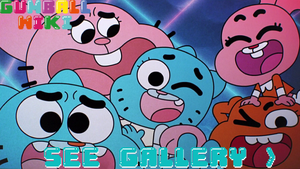 Click here to view the gallery.
Trivia
His first name is revealed in "The Check," and his last name was revealed in "The Sale."

Interestingly, "The Worst" lists his name as "Fenton Benson" on an Employee of the Month plaque. This may simply be an error during production, or a deliberate change to his first name.
In another change to his name, he is referred to as "Mr. Frears" in "The Factory."
Community content is available under
CC-BY-SA
unless otherwise noted.