Wiki Targeted (Entertainment)
Play Sound
Idaho
Character Information
Color Scheme
body
spots
eye
limbs

none
Idaho is a supporting character in The Amazing World of Gumball. He is a little potato from the countryside who follows beliefs and manners similar to the mannerisms of the Amish.
Appearance
Idaho is an anthropomorphic potato, with a face, arms, and legs, all drawn in what appears to be black marker. He is one of the smallest characters in the show: only the virus, the viruses, the bacteria, and his sister are smaller than him, and only his parents and uncle are the same size as him. In season 2, his face gets smaller, and he becomes slightly darker.
Personality
Idaho, having been born and raised in the countryside, follows beliefs and mannerisms similar to the Amish, and speaks with a Southern twang. He also does not seem to be very bright. However, he is shown to be friendly and optimistic.
Episode appearances
Prototype
Season 1
Season 2
Season 3
Season 4
Season 5
Season 6
Scrapped episodes
Quotes
"

Darwin: A love this special only comes around once in a lifetime. We must nurture it, take care of it, let it grow and blossom like a… a…
Idaho: A potato?
Darwin: A potato!

"
—"The Dress"
"

I'm doin' the mashed potato!

"
—"The Party"
"

[When blind-folded, feeling up a golf ball]
Idaho: Mama? [Hit by a golf club] AAAAAAAAAAAGGGHH!

"
—"The Goons"
"

Sorry, man. You're just not cool enough.

"
—"The Sock"
"

Richard: Are you a potato?
Idaho: [Slaps his leg] As sure as the world is flat!

"
—"The Bumpkin"
"

I have never seen this much dancing since they invented the mashed potato.

"
—"The Bumpkin"
Voice actors
Gallery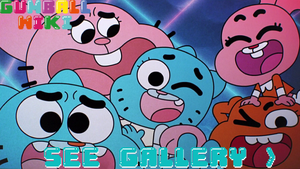 Click here to view the gallery.
Trivia
Idaho is named after the state of Idaho, which is sometimes called "The Potato State."
Idaho is the smallest supporting character.
In "The Sock," when Darwin tells Tobias that Idaho did not invite him to his party, Idaho's accent is less of a countryside one and instead, turns into a North American accent.
In the early concept poster, Idaho had a lighter color.
On the DVD case, he is shown with six teeth, but he actually only has three.
Idaho's first major role was in "The Bumpkin."
Idaho was possibly the only survivor of the Joy virus who was not cured or absent in the episode.
In the Brazilian dub, his name is "Batata," which literally means "Potato" in Portuguese.
Despite singing off-key in "The Bumpkin," in "The Scam" he is shown to be an exceptional singer.
His family bears a resemblance to the Amish, which could mean that he is too.

If that is true, he may be living in Elmore because of the Amish rite of passage tradition called Rumspringa.

Idaho is one of the characters who were originally created by Ben Bocquelet for old commercial pitches.[1]
Like Anton, he has been shown to get injured quite often, such as in:
References