Wiki Targeted (Entertainment)
Play Sound
Frank Kreese
Character Information
Mr. Frank Kreese is a single-appearance character in The Amazing World of Gumball. He made his first and only appearance in "The Sweaters." He is a teacher at Richwood High, and is the coach of Carlton and Troy.
Appearance
Mr. Kreese is drawn in a similar style as Carlton, Troy, and all the other human spectators appearing in "The Sweaters" and "The Extras." He is physically fit with brownish skin. Additionally he wears a red shirt, white shorts and sneakers, long socks, and two sweaters (one yellow, tied to his waist; and one green, tied around his shoulders). He also has a mustache, and short black hair.
Personality
As the coach of Carlton and Troy, he is very strict and competitive. Despite his strict attitude towards his pupils, he trusts them and believes strongly in them as shown in "The Sweaters." He seems to be ignorant in a similar manner to his pupils (like when he continues taunting Gumball and Darwin even after they admit they are not hardcore, and praising them even when they did not do anything during the tennis match between them and his pupils).
Episode appearances
Season 2
"The Sweaters": His debut and first major role, he challenges Gumball and Darwin to a tennis match with Troy and Carlton.
"Ancestor Act": He is at the introduction of the ancestriology.
Gallery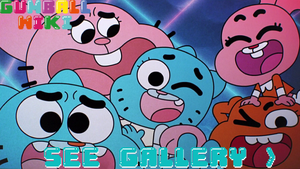 Click here to view the gallery.
Trivia
He is named after John Kreese, the antagonist sensei from the movie The Karate Kid.
He was originally a beaver in concept art.
Along with Santa Claus, Carlton, and Troy, he is one of the first animated humans on the show.
His name is misspelled as "Mr. Crease" in the closed captions for "The Sweaters."
His appearance is based on J. Jonah Jameson from Spider-Man.
His first name was revealed in "Ancestor Act."