Wiki Targeted (Entertainment)
Play Sound
Felicity Parham
Character Information
Color Scheme
coat
cloth
eye
lips

none

none
Felicity Parham is a supporting character in The Amazing World of Gumball. She first appeared in "Christmas" at the hospital. She has a son named Billy and a husband, the latter of which was mentioned in "The Extras."
Appearance
Felicity Parham is an orange humanoid with blue lips. Her figure is a simple shape, consisting of an abnormally large head, noodle-like arms, normal legs, and a spoon-like body. She wears no clothes and is seen walking around Elmore with her son, Billy.
Personality
She is extremely snobbish and tends to discourage others who try to impress her with her own opinions with no remorse, due to her believing to be superior and more sophisticated than others, causing her rivalry with Nicole. She is also obstinate and easily annoyed, as shown in "The Egg."
She is overprotective and overbearing, as stated once from Nicole to her child, Billy. When an outside article (ex. video games, Anais, etc.) that is unexposed to Billy is shown, she believes that it will influence him negatively, and tries to separate Billy from it. According to her son in "The Blame," Felicity believes that videogames, rock music, having long hair, and vaccinations are unhealthy and encourage a bad attitude. She expects Billy to behave. 
Episode appearances
Season 2
Season 3
Season 4
Season 5
Season 6
Gallery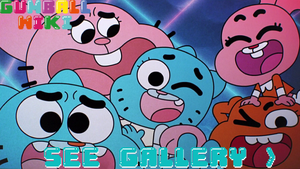 Click here to view the gallery.
Trivia
She seems to have a psychotic side as well, as seen in "The Law." This is also hinted in "The Extras," when she crashes her car into her house (with her son in it), and knocks herself out with a spade shortly afterwards.
Her name was revealed in "The Egg."
Her son Billy speaks in a British accent, although she does not.
She wears blue high-heels in "Christmas," "The Shell," and "The List." She also wears shoes in a picture frame in "The Love," but in the rest of her appearances, she is barefoot.
Her husband has yet to appear in the series, but he was first mentioned in "The Extras."
Interestingly, in "The Slide," she is shown to have an account on "Trawlr," the in-universe parody of the dating services app Tinder. This might mean that she and her husband have separated and/or spend little time with each other.