Wiki Targeted (Entertainment)
Play Sound
Clare Cooper
Character Information
Clare Cooper is a minor character in The Amazing World of Gumball. She made her debut in the episode "The Others" as one of many newly introduced characters.
Appearance
She is a grey-skinned, sparkly green-haired humanoid whose bangs are styled to cover her right eye. She wears a hot pink jacket with yellow lines much like sprinkles, complete with a white shirt underneath it. She also wears black pants and yellow boots with bunched up white socks.
Personality
Clare was shown to be a pessimist due to her family's financial problems and refuses Gumball and Darwin's help. She does not believe that her life will have a happy ending. However, she is also shown to care deeply about those she considers friends, though she sees Wilson as her only true friend. She speaks in a poetic or figurative manner, using metaphors to express her sadness.
Clare can also be quite rude, as she gives out a long, annoyed sigh whenever Anais tries to say something intelligent.
History
Her father had lost his job, forcing their family to return to Detroit. She used the little time she had left in Elmore to say goodbye to Wilson, Mr. Corneille, and her love interest, Jared, but was constantly aggravated by Gumball and Darwin along the way, even though they meant somewhat well. In the end, Gumball and Darwin saved the day, so Clare still lives in Elmore with her friends and her dad. They got to stay because Gumball and Darwin got Clare's dad a job at the Rainbow Factory as an engineer and got Hector's mother to buy back Clare's house with a pot of leprechaun gold.
Episode appearances
Season 4
Season 5
Season 6
Gallery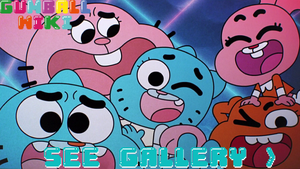 Click here to view the gallery.
Trivia
References