Carlton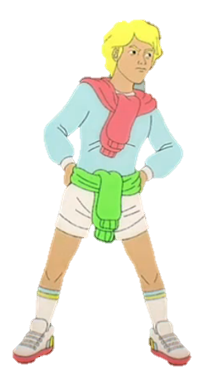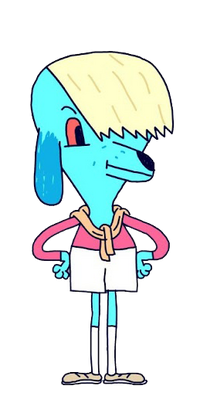 Character Information
Carlton is a minor character in The Amazing World of Gumball. He made his first appearance in "The Sweaters."
Appearance
Carlton is a blond human boy teenager. He wears a pale blue sweater with a pink sweater tied around his neck, and white shorts with a green sweater tied around his waist.
Personality
Carlton thinks he is very hardcore, more hardcore than Gumball and Darwin (and possibly than all of Elmore). He is very boastful, and can be a real bully along with Troy. Along with this, he is very ignorant as shown when he insists on fighting with Gumball and Darwin (even after admitting that they are not hardcore many times) and becoming friends with them when the Watterson brothers did nothing at all to earn his respect. He also seems to be not so smart, and this may have been hinted when Mr. Kreese reminds him and Troy that they "don't think," but rather they "do what they're told." As shown in "The Spinoffs," he is more logical and intelligent than Troy, as he alone seems confused by the nonsensical show they are a part of. This seems to display that he has matured somewhat.
Episode appearances
Season 2
"The Sweaters": His debut and first major role, he and Troy challenge Gumball and Darwin to a tennis match.
Season 3
"The Society": He gets his pig mascot costume painted to look as if he has been roasted, gets dragged to Elmore Junior High by Gumball, and laments how he has been made fun of.
Season 6
"The Spinoffs": He and Troy summon several giant action figures to fight a monster at their stadium.
Gallery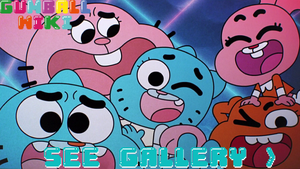 Click here to view the gallery.
Trivia
Along with Troy, he is styled after human characters from the 70s/80s, mainly ones from Filmation-produced shows.
He, Troy, Mr. Kreese, Santa, the Human, the Richwood High students, Don Luciano, the Person, and Maria are the only animated humans to appear on the show.
Troy, Mr. Kreese, and Carlton were originally going to be animals, according to their earlier character models.
Community content is available under
CC-BY-SA
unless otherwise noted.