Ant-Two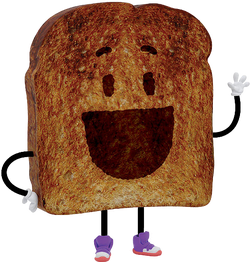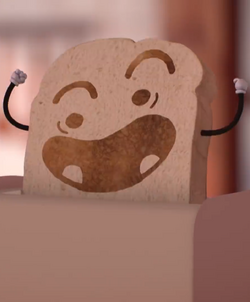 Character Information
Ant-Two is a single-appearance character in The Amazing World of Gumball. He is the result of Gumball and Darwin's second, semi-successful attempt to create their own Anton using the method through which Anton is resurrected each time he dies— putting bread through the toaster. He made his first and only appearance in "The Recipe." It is unknown what happened to him, as the original Anton was killed instead of himself.
Appearance
Ant-Two looks exactly like the original Anton. When underdone, he has a pale complexion. 
Personality
Like the other Anton clones created by Gumball and Darwin (excluding Ant-One and Ant-Three), Ant-Two seems to be naïve and unintelligent and helpless, in that he seems to lack any real understanding of the world around him. He never speaks freely, and only mimics what others say, unlike the other clones. This may be because he was undercooked at first.
Ant-Two does, however, possess enough will to wander off on his own away from Gumball and Darwin and to Elmore Junior High, and to react with shock and fear towards Ant-One, and the death of the original Anton.
Episode appearances
Season 3
"The Recipe": Gumball and Darwin create him in Anton's image.
Gallery
Community content is available under
CC-BY-SA
unless otherwise noted.